The house


of prayer
Ministries
The House of Prayer is a Bible-based church and a community of radical, faith-filled believers rooted in worship and the love of God. We believe worship is not just found in prayer, it's something expressed in everything we do. Our teaching is deeply rooted in the Holy Scriptures, life's only guidebook. Come and join us to experience God's grace for yourself. There's a special place for you at The House of Prayer.
Whether in-person or online, we're excited that you chose to join our community of worship. If you desire prayer during our worship service, just hit the chat button and we'll be ready to pray!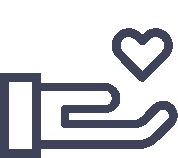 Give and it shall be given unto you; good measure, pressed down, and shaken together, and running over, shall men give into your bosom. For with the same measure that ye mete withal it shall be measures to you again.